How To Find Your Infusionsoft Order Form Link (URL)
Sending us the link to your live Infusionsoft order form (with Spiffy Installed) allows us to look at all of the code that is loading on the page and resolve any issues you may be experiencing. Most of the time there is custom code in the order form, or the order form theme , that is causing conflicts with Spiffy.
Below are instructions on how to get the live link to your Infusionsoft order form. This is the same link that you will use on your website, on a sales page, or in your emails to get traffic to your order form.
Overall Process
> Under the "E-commerce" tab click on "E-commerce Setup"
> Under the "Checkout" Section – click on "Order Forms"
> Click on the order form you are using
> Then Click on the "Links" tab

Click E-Commerce Setup: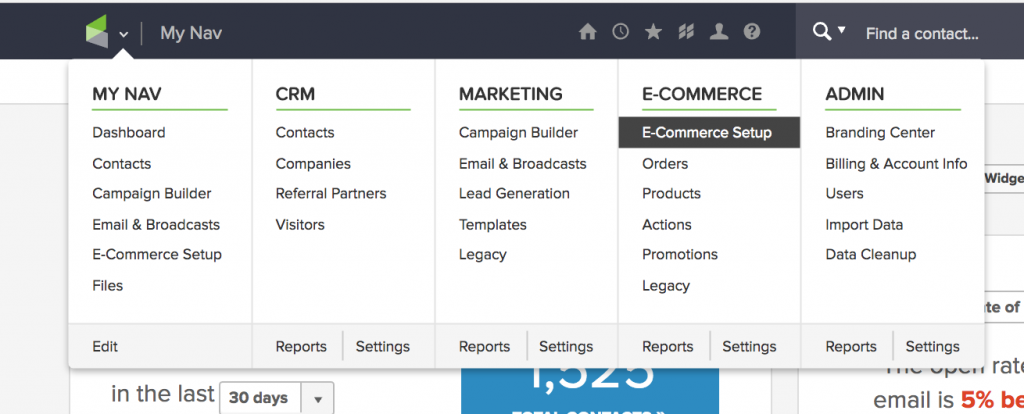 Under the Checkout Section click on "Order Forms":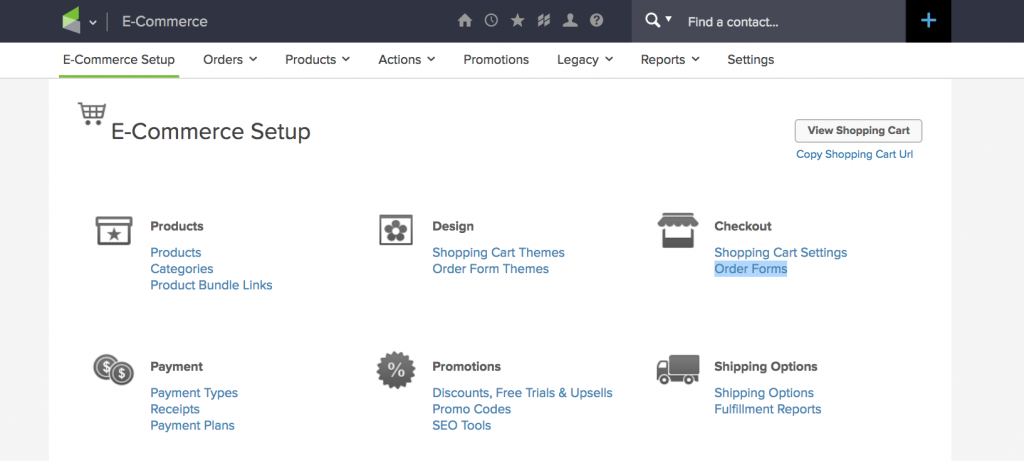 Click on the order form you have added Spiffy to: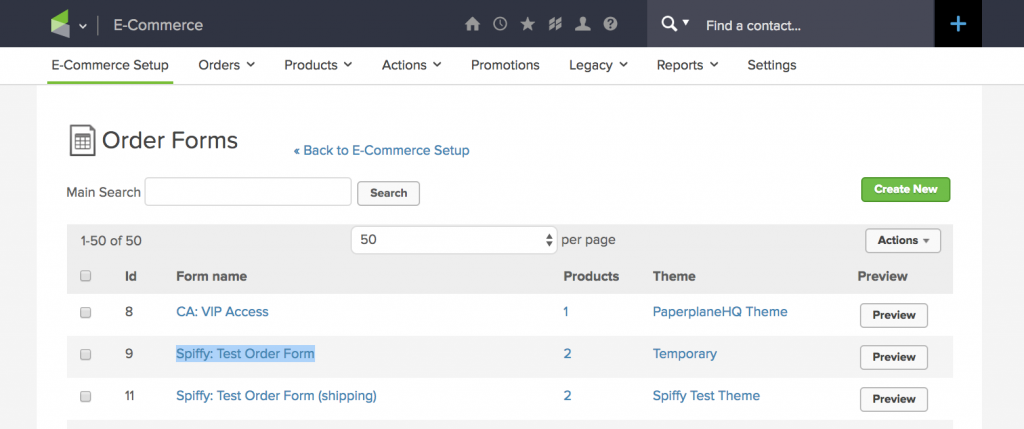 In the order form settings, click on the "Links" Tab: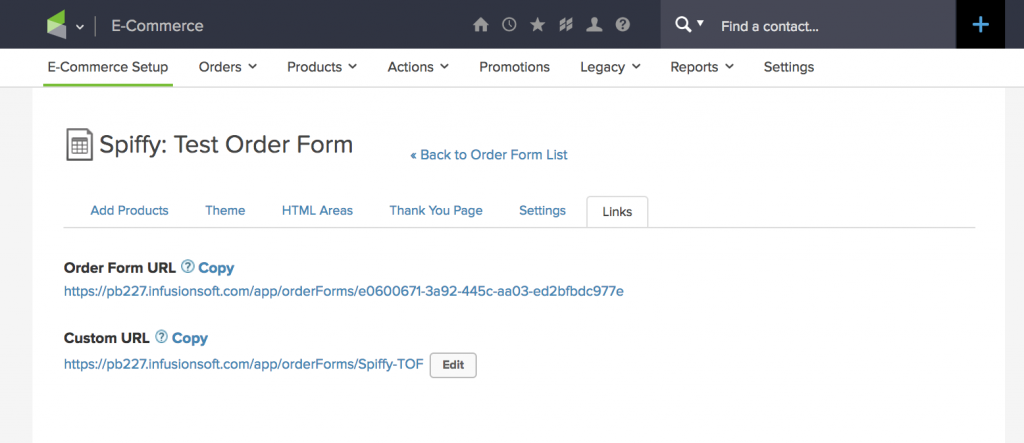 If you have any questions, please contact us at support@gospiffy.com and we can help!